Hi friends,
Today we are going to make a healthy side dish recipe made with water spinach. The leaves of water spinach are extremely nutritious. today I am making water spinach dish in Bengali style. The dish is very tasty, quick and easy to prepare and requires a few ingredients.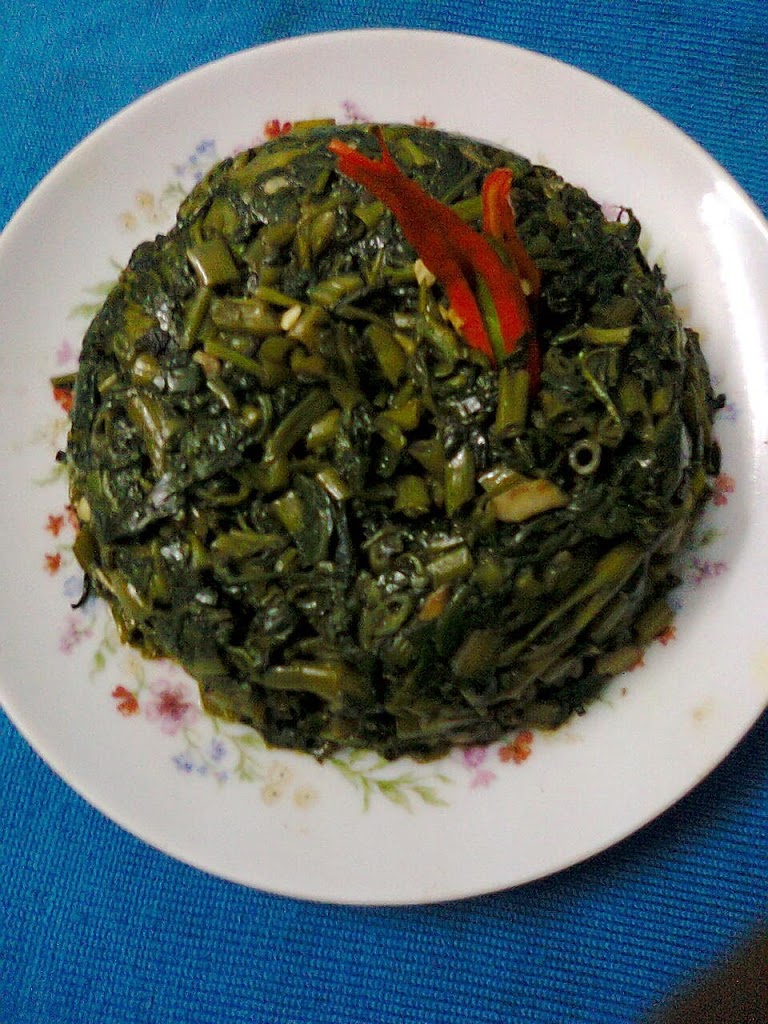 Cooking time – 25 minutes. Serve – 2
Ingredients –
1.Water spinach – 1 bunch.
2.Garlic cloves – 4 (finely chopped)
3.Salt – 1/4 tsp.
4.Sugar – 1/4 tsp.
5.Oil – 2 tbsp.
6.Green chilly – 1 (chopped)
7.Whole dry red chilly – 2.
Method –
1.Take the young and tender stem and fresh leaves of the water spinach. Wash well with enough water. Keep them in a colander for 10 minutes. Chop the stem and leaves.
2.Heat oil in a frying pan, when hot reduce the heat. Fry the dry red chilly until brown, remove from oil and keep aside for garnishing. In the remaining oil add chopped garlic,Stir fry for few seconds. Add chopped water spinach, sugar and salt. Cover the pan and cook on slow flame for 5-6 minutes. Add 1/4 cup of water and green chilly. stir well. Keep cooking till all the water evaporates.
Remove pan from heat, garnish with fried chilly and serve as a first item for lunch.