Hi friends,
Today we are going to make Carrot Sweet. It a delicious sweet made with carrot, cottage cheese and khoya. The sweet is very tasty,nutritious and very simple to prepare.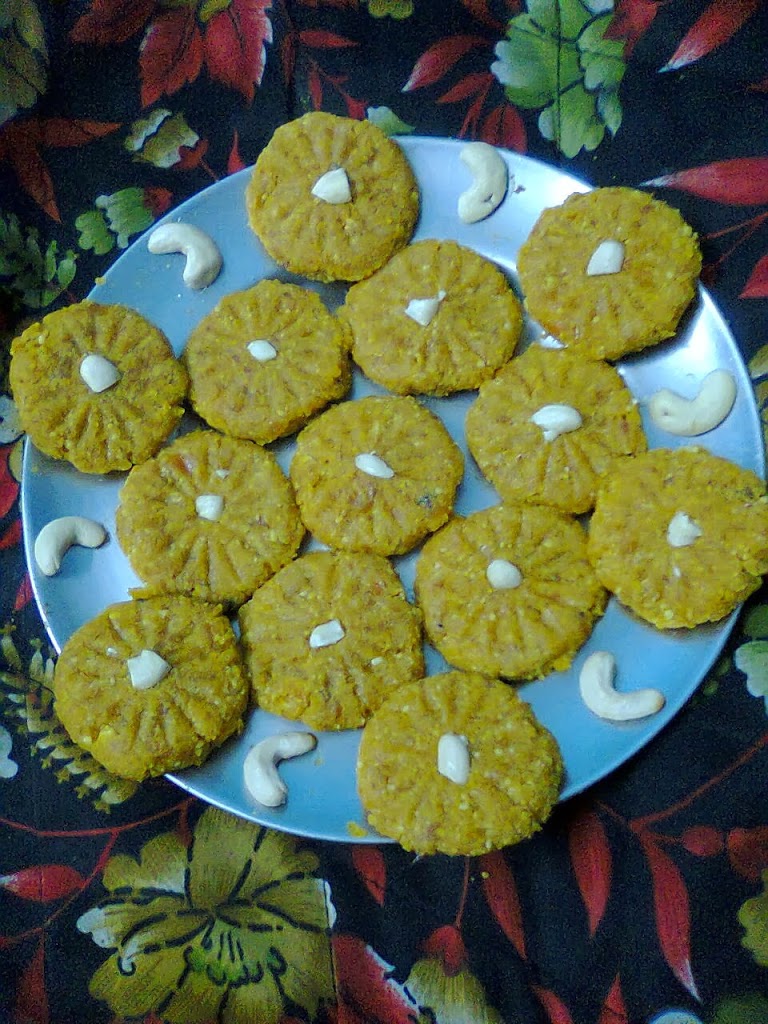 Cooking time – 45 minutes.    Serve – 4
Ingredients –
1.Carrot (large) – 4
2.Cottage cheese/panner – 100 grams.
3.Khoya (milk solids) – 100 grams.
4.Sugar – 75 to 100 grams.
5.Cardamom powder – 1 tsp.
6.Raisins/cashew – for garnishing.
7.Milk – 1/2 cup.
8.Ghee – 1 tbsp.
Method
1.Boil the carrots and drain. Grate the boiled carrots using a grater. Take cottage cheese,khoya, sugar and grated carrot and grind into a paste (using 1/2 cup of milk).
2.Transfer the paste to a non-stick pan, add ghee and mix well. Cook the carrot paste on slow flame with stirring constantly. When the mixture comes together and leaves the sides of the pan, remove pan from the heat.
3.Transfer the mixture to a flat dish. Let it rest for 5 6 minutes. After it partially cool down mash the mixture lightly.Take a little portion of the mix, make a round ball and shape with greased molds.
Carrot Sondesh is ready to serve. Garnish with raisins/cashew and serve as a dessert.