Hi friends,
Today I am sharing a delicious fish dish made with Rohu / Katla or any large fish. It is Fish Masala. It is a dry dish, very quick and easy to prepare.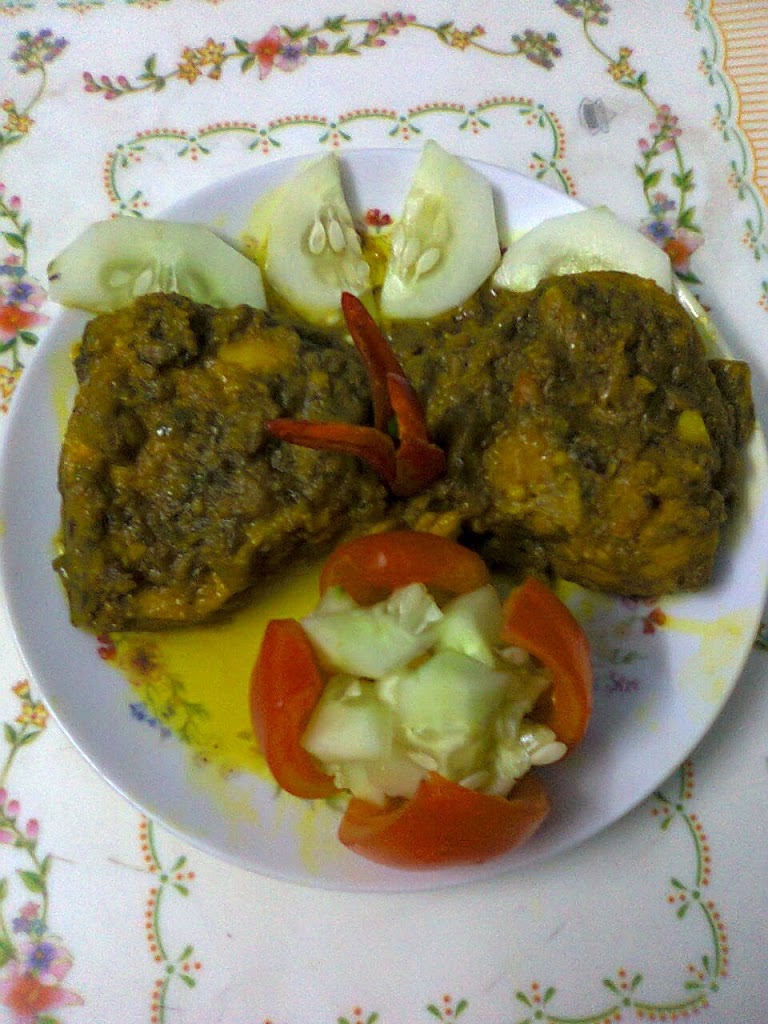 Cooking time – 30 minutes. Serve – 4
Ingredients –
1.Fish pieces – 4
2.Turmeric powder – 1/4 tsp.
3.Garlic cloves – 6
4.Grated ginger – 1 tsp.
5.Green chilly – 4
6.Sugar 1/4 tsp.
7.Salt to taste.
8.White oil – 4 tsp.
9.Ghee – 1 tsp.
10.Clove – 2
11.Cinnamon – 1/2 inch.
12.Cardamom – 2 (crushed)
13.Lime juice – 4 tbsp.
14.Chips/French fry/Salads – for serving
Method –
1.Wash the fish and marinate with 1/2 tsp.of salt, a pinch of turmeric and lime juice. Keep it aside for 30 minutes. Adding 1/2 cup of water grind ginger,garlic and green chilly to a paste.
2.Heat oil in a frying pan, when hot reduce the heat. Saute the fish pieces very lightly on both sides. Remove the fish from the pan, keep aside. In the remaining oil add ghee. Add clove,cinnamon and cardamom, stir fry for 30 seconds. Add ginger-garlic paste mix,salt and a pinch of turmeric, saute for 3 to 4 minutes on slow flame. Add fish,sugar and 1/2 cup of warm water.Cook the fish on both sides. When the water is dried out and oil starts floating on the top, remove pan from heat.
Fish Masala is ready. Serve with chis/French fry/salads.