Hi friends,
Today we are making a mouth watering traditional Bengali sweet Rosh Bora. It is very easy to make, requires a few ingredients and incredibly delicious.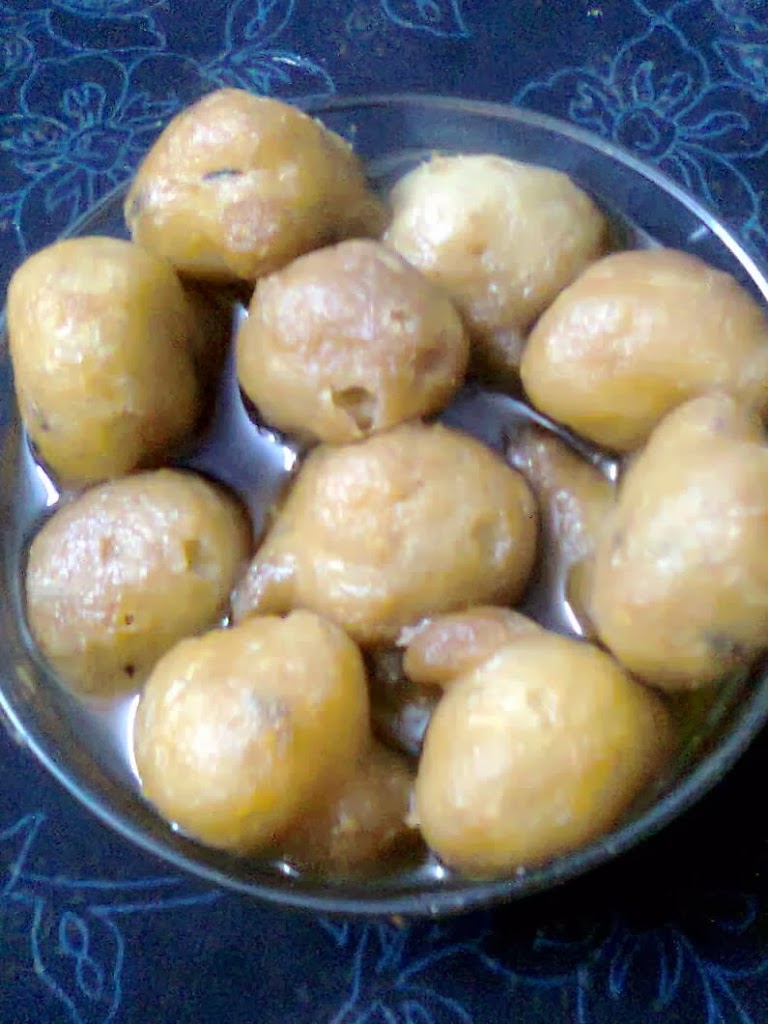 Cooking time – 45 minutes. Serve – 4
Ingredients –
1.Skinless whole Urad dal – 3/4 cup.
2.Fennel seeds – 1 tsp.
3.Sugar – 2 cups.
4.water – 2 cups.
5.Oil for deep frying.
Method –
1.Clean and wash the dal well and soak in normal water for 6 hours. Drain and grind it to a smooth paste. You can use Urad dal powder.Mix the dal powder with little water and make a paste. Keep the paste in a large bowl and beat it for 8-10 minutes or until fluffy. (Sprinkle water if needed.)
2.Now make sugar syrup. Take sugar and water in a pan and boil for 7-8 minutes (until sugar is dissolved in water). Remove from heat, keep it aside.
3.Mix fennel seeds with the dal paste and again beat for 3-4 minutes. Heat oil in a frying pan, when hot reduce the heat.Make little balls of the dal paste and drop in hot oil one by one. Fry till the balls turn deep golden brown. Fry 5-6 balls at a time (temp.of the oil should be low).
4.Remove the fried balls with a slotted spoon and drop them into the sugar syrup. Keep them in sugar syrup for 4-5 hours.
Urad Dal Sweet – Rosh Bora is ready. Serve the sweet as a dessert.