Hi friends,
Today we are making a popular cuisine of Bengal where dal is prepared with radish. It is a simple dish,very tasty and quick and easy to prepare.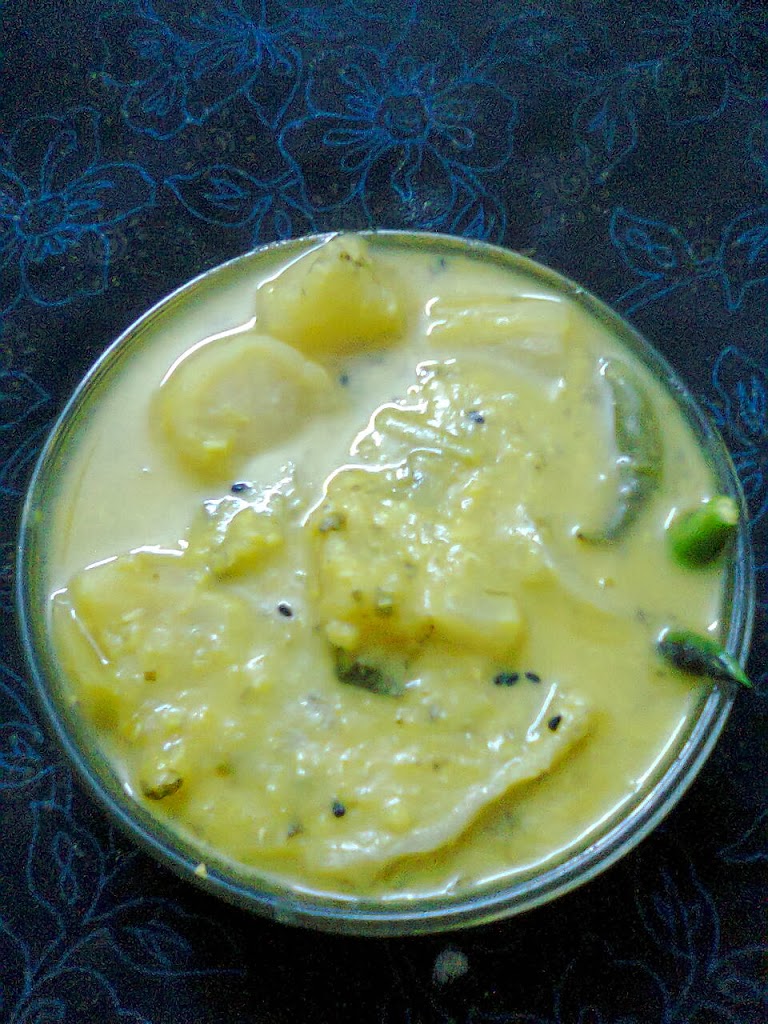 Cooking time – 40 minutes. Serve – 4
Ingredients –
1.Red lentil (massor dal) – 200 grams.(Washed and soaked in water for 15 minutes.)
2.Radish – 2 (peeled and cut into thin slices)
3.Turmeric powder – 1/2 tsp.
4.Nigella seeds (kalonji) – 1/2 tsp.
5.Dry red chilly – 2 (broken into halves)
6.Sugar – 1 teaspoon.
7.Salt to taste.
8.Oil – 1 tbsp.
9.Green chilly (slit) – 4
10.Chopped coriander leaves – 2 tbsp.
Method –
1.In a pan add 2 cups of water,lentil,turmeric and salt. And boil until tender. Add warm water if needed. Add radish pieces,cook till radish pieces become tender. (Stirring occasionally)
2.Remove pan from heat. Transfer the dal to a bowl and clean out the pan.
3.Heat oil in the same pan, add red chilly and stir fry until brown. Add kalonji, fry for few seconds. Then add the dal, sugar and salt (if needed). Stir and boil for 5-6 minutes. You can add extra warm water to make the dal more soupy.
4. Remove pan from heat, add chilly and coriander leaves, mix well and cover the pan. Give 10 minutes standing time. The Dal is ready to serve. Serve with steamed rice or roti.