Hi friends,
Today we are going to make a delicious dessert – Caramel Pudding. It is very easy to make in the microwave in 1/2 to1 minute (the power of individual oven is different). It is a popular dessert and perfect for parties.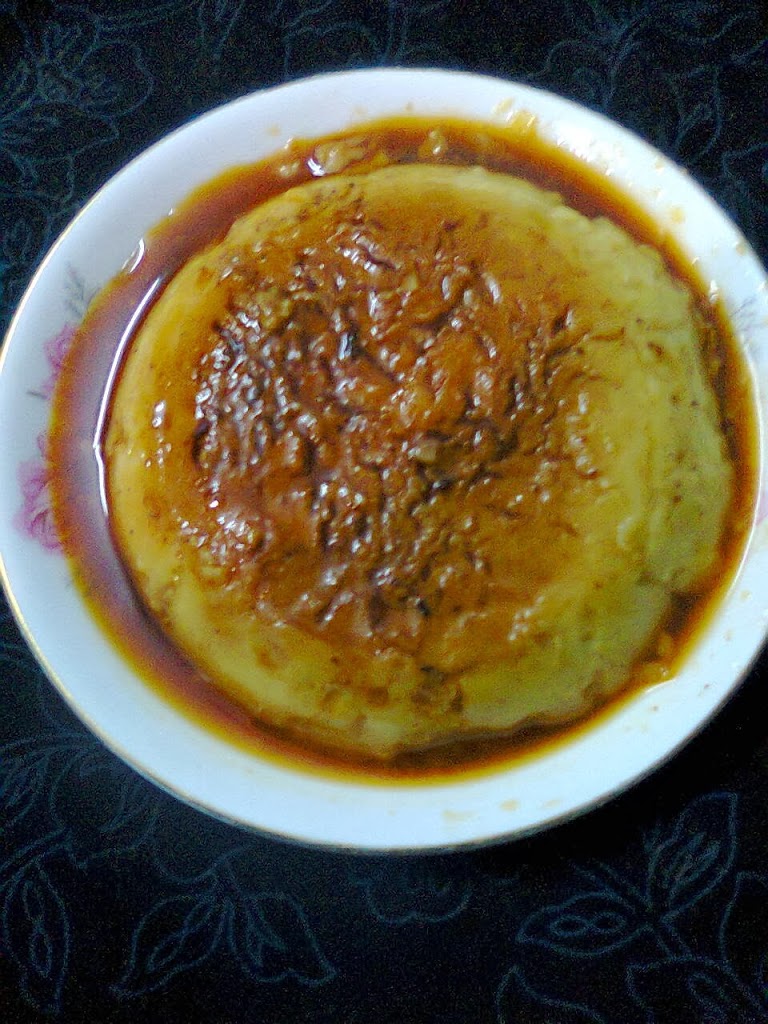 Cooking time – 30 minutes.   Serve – 4
Ingredients –
1.Full cream milk – 1 liter.
2.Milk – 1/2 cup (for custard powder)
3.Vanilla custard powder – 2 tbsp.
4.Powder milk / condense milk – 2 tbsp.
5.Sugar – 2 tbsp.
6.Sugar – 1 tbsp. (for caramelizing)
Method –
1.Mix the custard powder in 1/2 cup of milk into a smooth batter, keep it aside.
2.Take 1 tbsp. of sugar in a micro safe bowl and microwave on high power for 1 to 2 minutes or until sugar is golden brown, Allow it to cool.
3..Boil the full cream milk in a heavy bottomed pan on medium flame. Stir continuously to prevent it from burning at the bottom. Cook till half the quantity is left. Add sugar and milk powder/condense milk, whisk well till sugar dissolves. Add the custard powder  to the boiled milk. Reduce the heat and stirring continuously until milk thickens (like cake batter). Remove pan from heat and let it rest for 8 to 10 minutes.
4.Pour the milk into the micro safe bowl and cover the surface with cling film. Microwave on high power for 1 minute. Cool the pudding and then chill in the refrigerator for 1 hour.
5.Remove the cling film and run a knife around rim of the bowl, invert onto a plate.
Caramel Pudding is ready to serve. You can garnish it with Raisins.