Hi friends,
My today's recipe is Raw papaya sweet – a nutritious sweet which is very popular in Bengal. It is very tasty and low in calorie and very easy to prepare at home.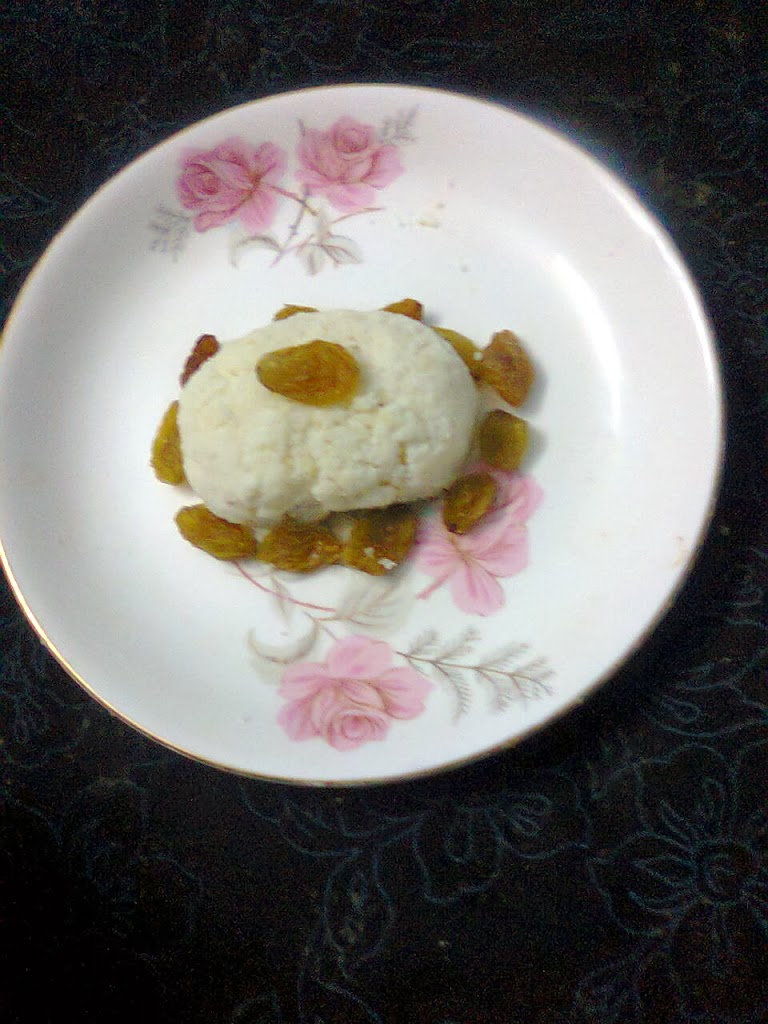 Cooking time – 30 minutes. Serve – 4
Ingredients –
1.Raw papaya – 1
2.Cottage cheese – 200 grams.
3.Khoya – 100 grams.
4.Sugar – 100 grams.
5.Ghee – 4 tbsp.
6.Rose water – 1 tbsp.
7.Cashew/Raisins/Cherry – For garnishing.
Method –
1.Peel the papaya very well. Cut into halves. Remove all the seeds and hard skin from the center.Wash and grate the papaya. In a pan take 1/2 cup of grated papaya and 2 cups of water,boil on high flame until tender. Drain out the water completely.
2.Warm 2 tbsp. ghee in a non stick frying pan. Stir fry the papaya for 3-4 minutes on slow flame.Remove and let it cool.
3.Mash cottage cheese and khoya. In a bowl mix cottage cheese, khoya,papaya, sugar and 2 tbsp. ghee. Blend the mixture to a smooth paste. Transfer the paste in a non stick pan and cook on slow flame with stirring continuously. Add rose water,mix well. When the mix leave the sides of the pan and comes together, remove pan from the heat. Allow the mixture to cool.
4.Take a little portion of the mixture ,make round ball or shape with greased molds.
Raw Papaya Sweet is ready. Garnish with cashew/raisins/cherries and serve as a healthy dessert.