Hi friends,
My today's recipe is Chicken Malaikari – a delicious chicken preparation. It is very popular in India. It is very tasty and simple to prepare.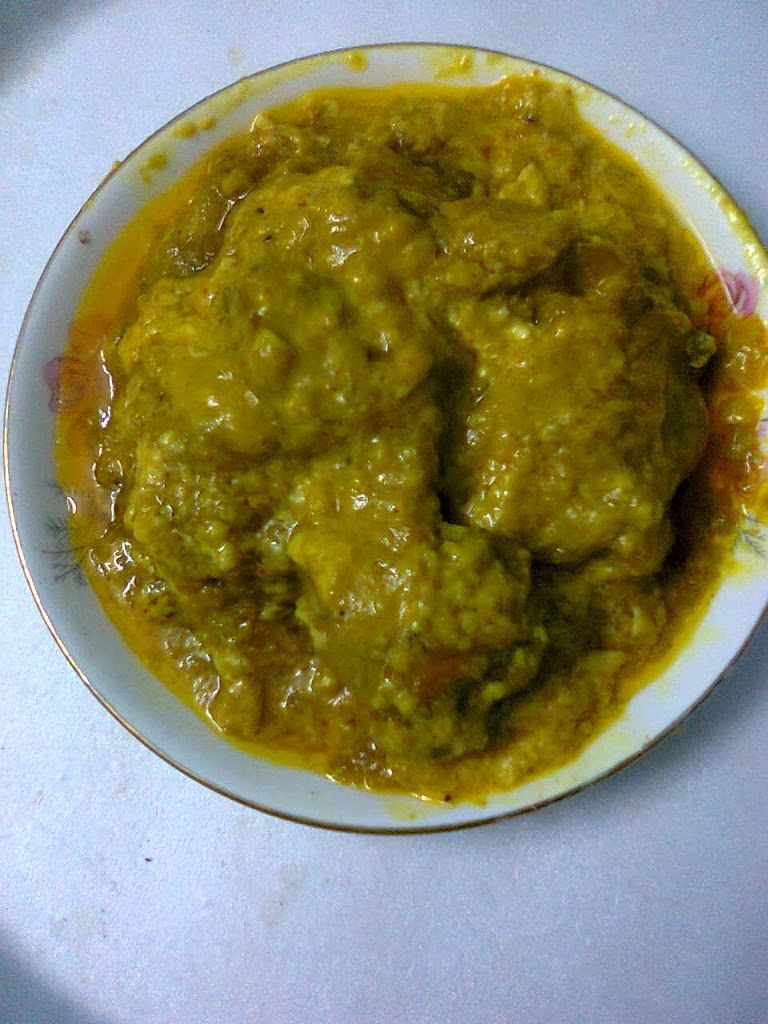 Cooking time – 40 minutes. Serve – 5
Ingredients –
1.Chicken (boneless) – 1 k.g (cut into medium pieces)
2.Hung curd (beaten) – 100 grams.
3.Shredded coconut – 2 cups.
4.Onion – 250 grams.
5.Ginger – 10 grams.
6.Garlic – 8 flakes.
7.Sugar – 1 tsp.
8.Salt to taste.
9.Cumin powder – 1/2 tsp.
10.Chilly powder – 1/2 tsp.
11.Turmeric powder – 1/2 tsp.
12.Garam masala powder – 1/2 tsp.
13.Oil – 100 grams.
14.Ghee – 3 tbsp.
15.Slit green chilly – 5-6 (for garnishing)
Method – [for hung curd see vegetarian French Toast]
1.Boil chicken with 1 tsp. of salt for 8-10 minutes. Strain the liquid and reserve the liquid.
2.Grind onion,ginger and garlic into a smooth paste. Extract 1 cup of milk using 1 cup of water.(see prawn malaikari recipe)
3.Heat oil and ghee in a pan, reduce the heat. Add onion paste,turmeric-chilly-cumin powder and sugar. Saute till oil separates. Add chicken, salt and 1/2 cup of stock, saute for 7-8 minutes. Add remaining stock and let it bring to boil. Cook until the chicken is tender. Add warm water if needed.
4.Add curd and coconut milk, mix well and cook for few minutes with stirring constantly. Cook until the gravy is thickened.
5.Remove pan from heat, add garam masala powder and cover. Give 10 minutes standing time.
Coconut chicken is ready to serve, garnish with green chilly and serve with rice/roti/paratha.