Hi friends,
My today's recipe is chicken red curry – a tasty non-veg. side dish made with chicken and kashmiri
red chilly powder. The dish is prepared with available ingredients in home.It is simple, quick and easy to make.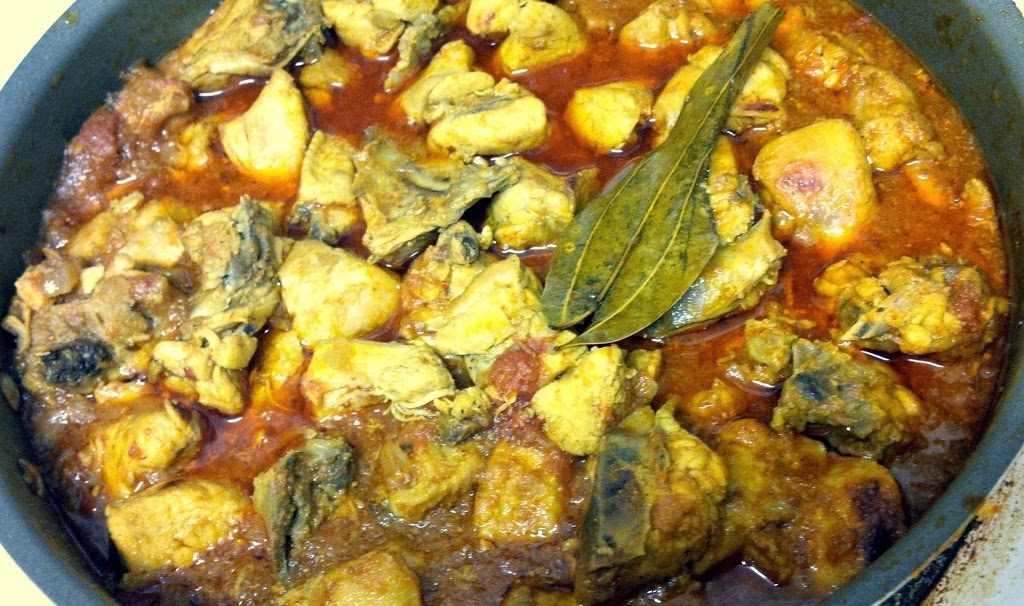 Cooking time – 40 Serve – 4
Ingredients –
1.Boneless chicken- 500 grams.
2.Kashmiri red chilly powder- 1 tablespoon.
3.Onion – 2 (grated)
4.Curd – 100 grams.
5.Ginger paste – 1/2 tsp.
6.Garlic flakes – 6-8
7.Sugar – 1/2 tsp.
8.Salt to taste.
9.Oil – 50 grams.
10.Tomato (large) – 2 (chopped).
11.Green chilly (slit) – 4 (for garnishing)
12.Chopped coriander leaves – 2 tbsp.
Method –
1.Marinate the chicken pieces with 1 tsp.salt, curd, ginger paste,kashmiri red chilly powder. keep it aside until use.
2.Boil the tomato pieces with 1/2 tsp. salt, garlic flakes and 1/2 cup of water. Allow to cool and grind it to a paste. Keep it aside.
3.Heat oil in a non-stick pan, when hot reduce heat. Add sugar,saute till red brown. Add onion and fry till light brown.Add chicken and saute for 8-10 minutes with continuous stirring.
4.Add tomato paste and 1 cup of water,mix well and let it bring to boil. Stir occasionally.Reduce the heat.Cook until chicken is tender and the gravy is thickened. Add salt if required.
5.In this way ,on slow flame cook till the gravy has dried up and is of a deep color.
Remove pan from heat, cover and give 5-6 minutes standing time.
Chicken red curry is ready to serve. Garnish with chilly and coriander leaves, serve with rice/roti.