Hi Friends,
My today's recipe is Fulkopir Chop – a tasty snack made of cauliflower. It is a popular street food in Bengal and very easy to prepare at home.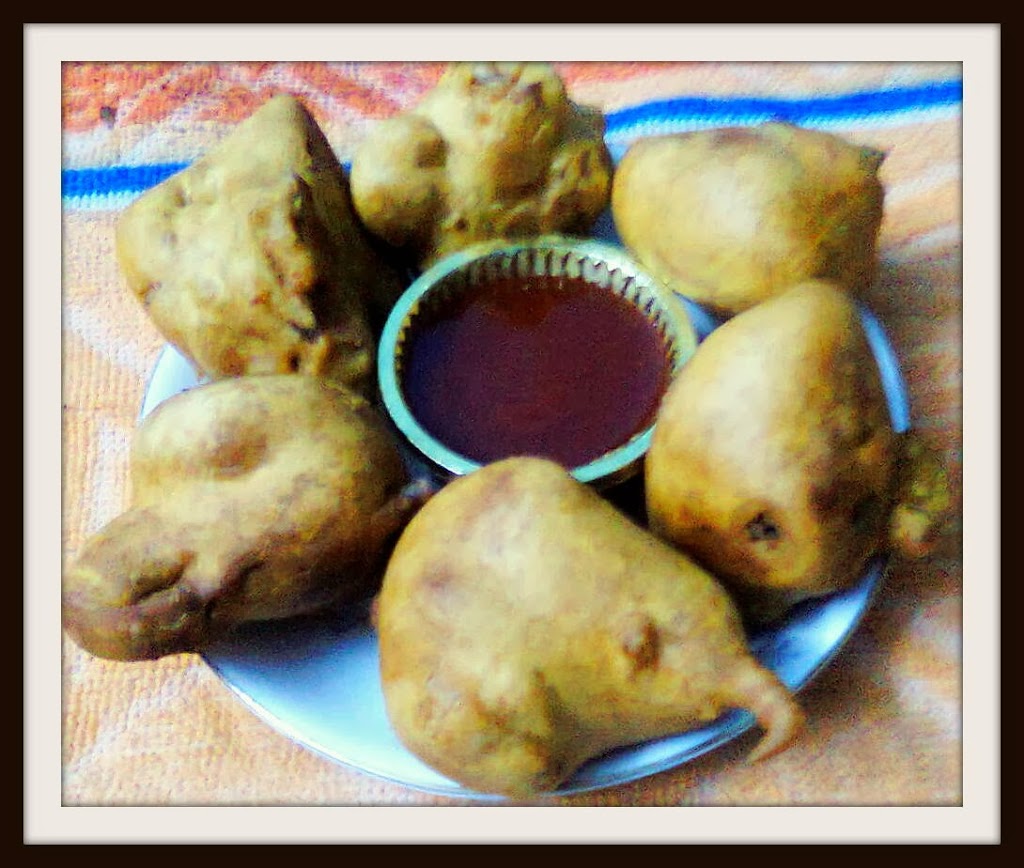 Cooking Time – 40 minutes. Serve – 4
Ingredients –
1.Cauliflower – 1 (cut into florets)
2.Besan/Gram flour powder – 11/2 cup.
3.Oil (for the batter) – 1 tbsp.
4.Chilly powder – 1/2 tsp.
5.Turmeric powder – 1/4 tsp.
6.Cumin powder – 1/4 tsp.
7.Sugar – 1/4 tsp.
8.Salt to taste
9.Oil for deep frying.
10.Baking soda – 1/4 tsp.
11.Ginger-garlic paste – 1/2 tsp.
12.Garam masala powder – 1/2 tsp.
Method –
1.Wash the florets and boil in water with 1 tsp. of salt and a pinch of turmeric powder for 5-6 minutes to make them soft.Drain the water completely and let them cool.
2.In a bowl mix besan,oil,chilly-cumin-turmeric powder,ginger-garlic paste, garam masala powder,sugar,salt and baking soda. Add water little by little to make a thick batter (slightly thicker than pan cake batter). Beat the batter until fluffy.
3.Heat oil in a frying pan and reduce to medium. Dip the florets in the batter and fry them until they turn golden brown in color.
4. Take out the fried cauliflower florets from the pan,drain on paper towels.
Now cauliflower fritters is ready. Serve as a starter / tea-time snack with tomato ketchup.