Hi friends,
My today's recipe is boondi kheer – a mouth watering sweet made with milk and sweet boondi (sweet of Bengal gram flour). It is a famous Bengali dessert made during festivals. It is very tasty and very easy to prepare.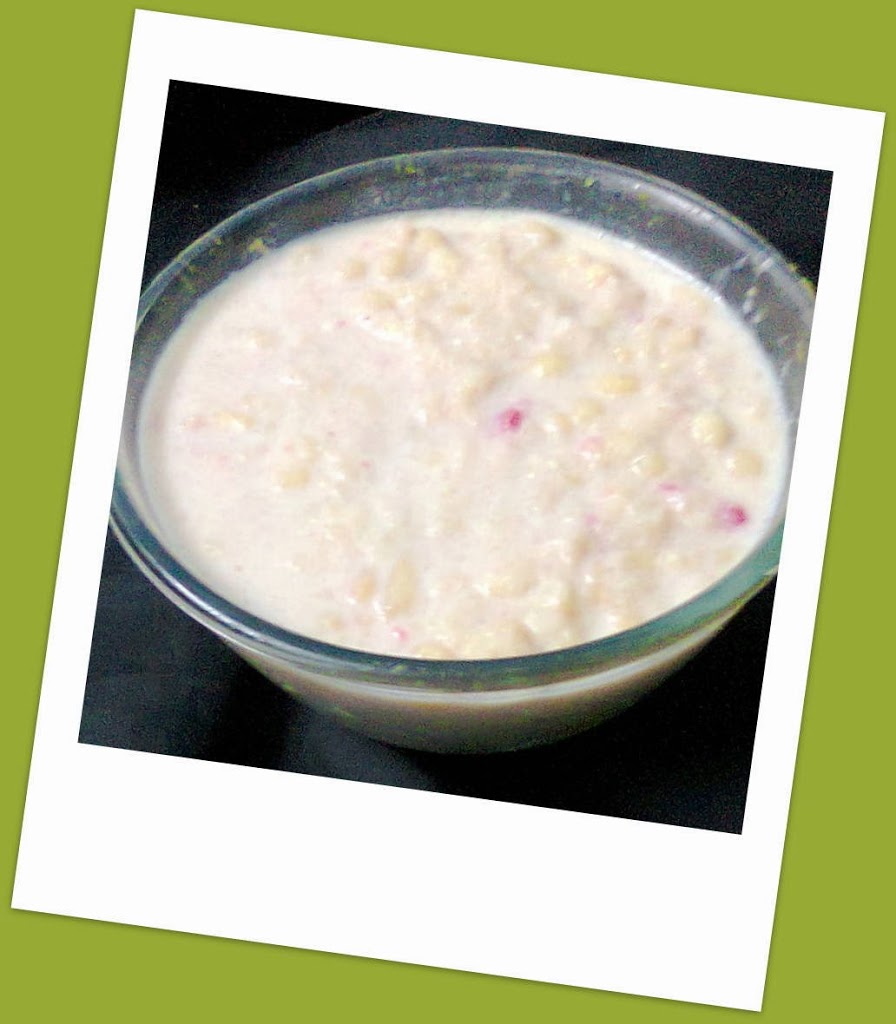 Cooking time – 40 minutes. Serve – 4
Ingredients –
For make boondi –
1.Gram flour (besan) – 1/2 cup.
2.Oil fir deep frying.
3.Sugar – 1 cup.
2.water – 1 cup.
To make kheer –
1.Milk – 1 liter.
2.Sugar – 50 grams.
3.Sliced cashew nuts – 2 tbsp.
4.Condense milk – 2 tbsp.
5.Cardamom powder – 1 tsp.
Method – (for boondi)
1.In a bowl take besan, add water to make a batter (condense milk like). Beat The batter until fluffy. Cover the bowl let it rest for 10 minutes.
2.Boil sugar and water on high flame, reduce heat and cook until it reaches single thread consistency. Keep them aside.
3.Heat oil in a frying pan. Using a perforated spoon drop small balls of besan batter, fry them till crispy. Take them out of the frying pan with a slotted spoon and dip them into sugar syrup.
Boondi is ready for making kheer.
Method – (for boondi kheer)
1.Boil the milk in a heavy bottomed pan on medium heat, stir constantly to prevent it from burning at the bottom. Cook till 1/2 the quantity is left.
2.Add sugar and stir till sugar dissolves.
3.Add boondi and mix well, cook for 3-4 minutes on low flame.
4.Add condense milk, mix well and cook for 2-3 minutes with stirring constantly.
5. Remove pan from heat, mix cardamom powder and cover the pan. Give 10 minutes standing time.
Boondi kheer is ready to serve. Garnish with sliced cashew nuts.