Hi friends,
My today's recipe is stuffed French toast – a simple French toast recipe with a little twist. This is a quick breakfast recipe made with bread ,egg and cheese and very easy to prepare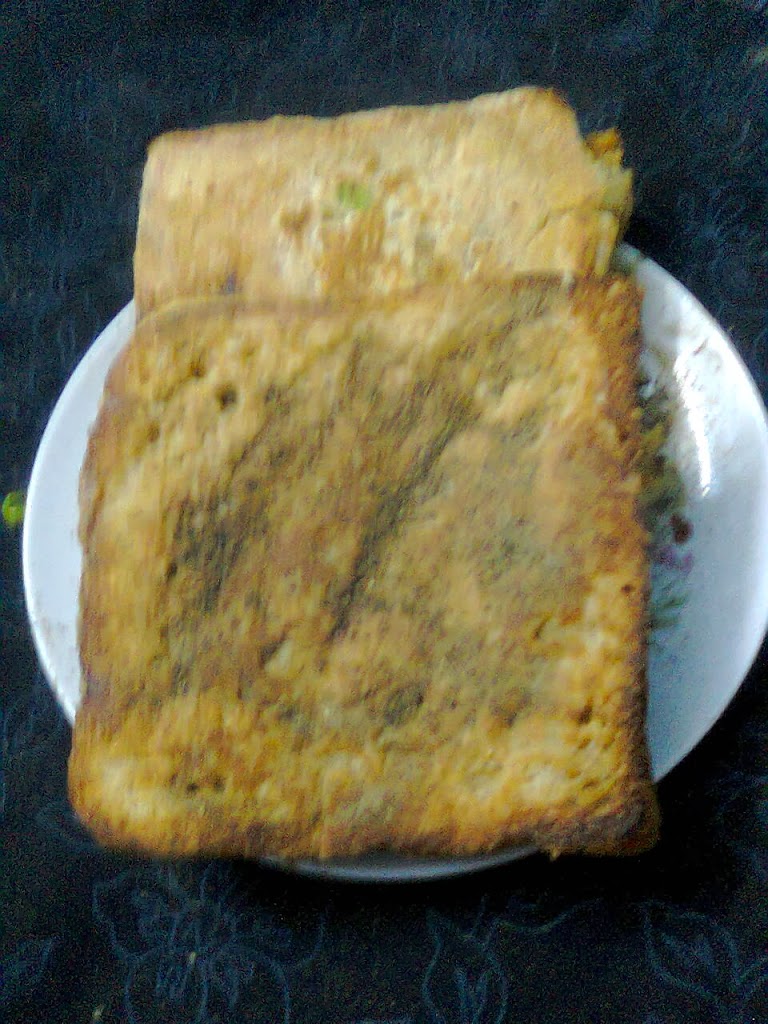 .
Cooking time – 20 mins. Serve – 4
Ingredients –
1.Bread slice – 8
2.Egg – 4
3.Milk – 1 cup.
4.Cheese (grated) – 4 tabsp.
5.Butter / Oil – 4 tabsp.
6.Salt to taste.
7.Vanilla – 1 tabsp.
8.Pepper pwd. – 1 tabsp.
Method –
1.Take one slice of the bread, spread 1 tabspoon of grated cheese and add another slice to make it a sandwich. Repeat the same process for all the sandwiches.
2.Break the eggs in a large bowl and beat well. Mix milk, vanilla and salt to the egg mixture.
3.Melt1 tabsp of butter / hit1 tabsp of oil in a non-stick pan, dip the sandwich in the egg mixture and transfer it to the non-stick pan. On medium flame fry slowly until bottom is golden brown. Turn and brown the other side. Fry all the sandwiches.
Stuffed French Toast is ready to serve. Sprinkle pepper powder and serve hot.These are perfect to serve for breakfast.