Hi friends,
My today's recipe is posto chingri- a traditional Bengali prawn recipe. It is very rich in flavor and also delicious. It is very easy to prepare.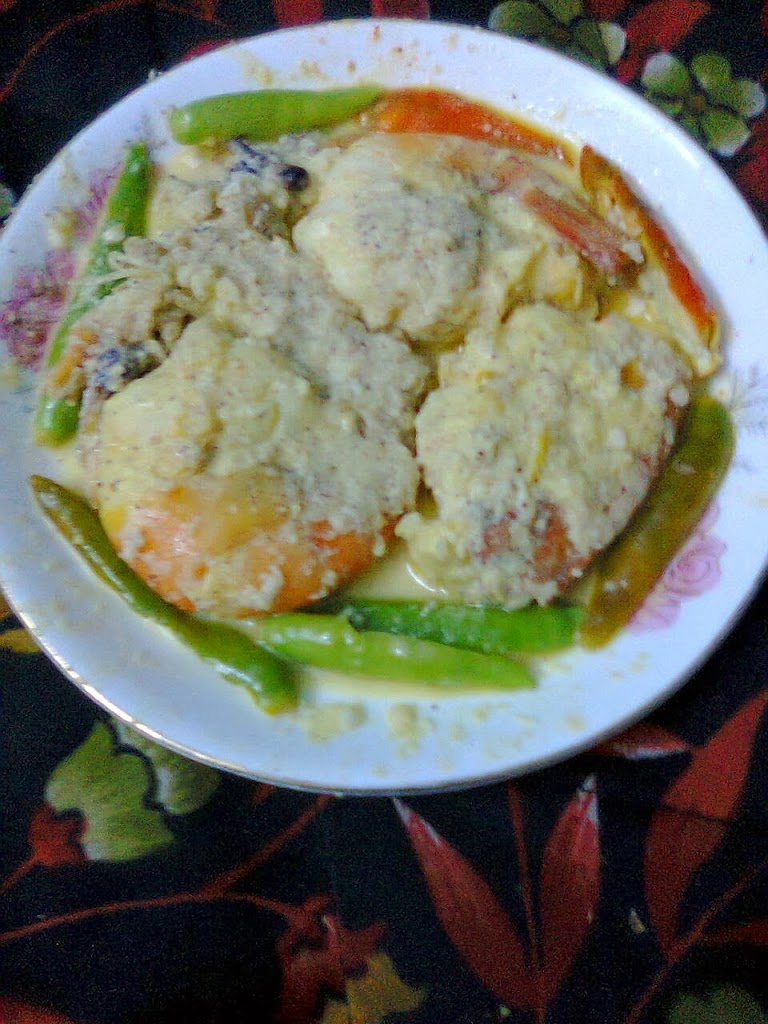 Cooking time – 45 mins. Serve – 4
Ingredients –
1.Prawn / shrimp – 500 grams.(shelled and de-veined)
2.Poppy seeds – 50 grams.
3.Onion – 1 (grated)
4.Green chilly – 2+4
5.Cumin seeds – 1/4 tsp.
6.Sugar – 1/2 tsp
7.Salt to taste.
8.Oil – 6 tabsp.
9.Ghee – 2 tabsp.
Method –
1.Grind poppy seeds and 2 green chilly with 1/2 cup of water to a smooth paste.
2.Heat 4 tabsp of oil in a pan and shallow fry the prawns on both sides. Remove them and keep aside.Clean out the pan.
3.Heat 2 tabsp of oil and 2 tabsp of ghee in the same pan. Add cumin seeds, when the cumin seeds become brown add onion and fry till light brown.
4.Add poppy seeds paste, saute till oil separates.(stir constantly)
5.Add prawns, sugar, salt with 1/4 cup of water, saute for 5-6 mins.
6.Add 1-11/2 cups of water, let it bring to boil. Simmer for 7-8 mins. (stir in between)
7.When the oil starts floating on the top of the gravy, stir well and remove pan from the heat. Cover the pan and give 10 mins standing time.
Posto chingri is ready to serve. Serve with plain steamed rice.