Hi friends,
My today's recipe is spinach soup – a popular soup made with fresh spinach . It is nutritious and very tasty and easy to prepare.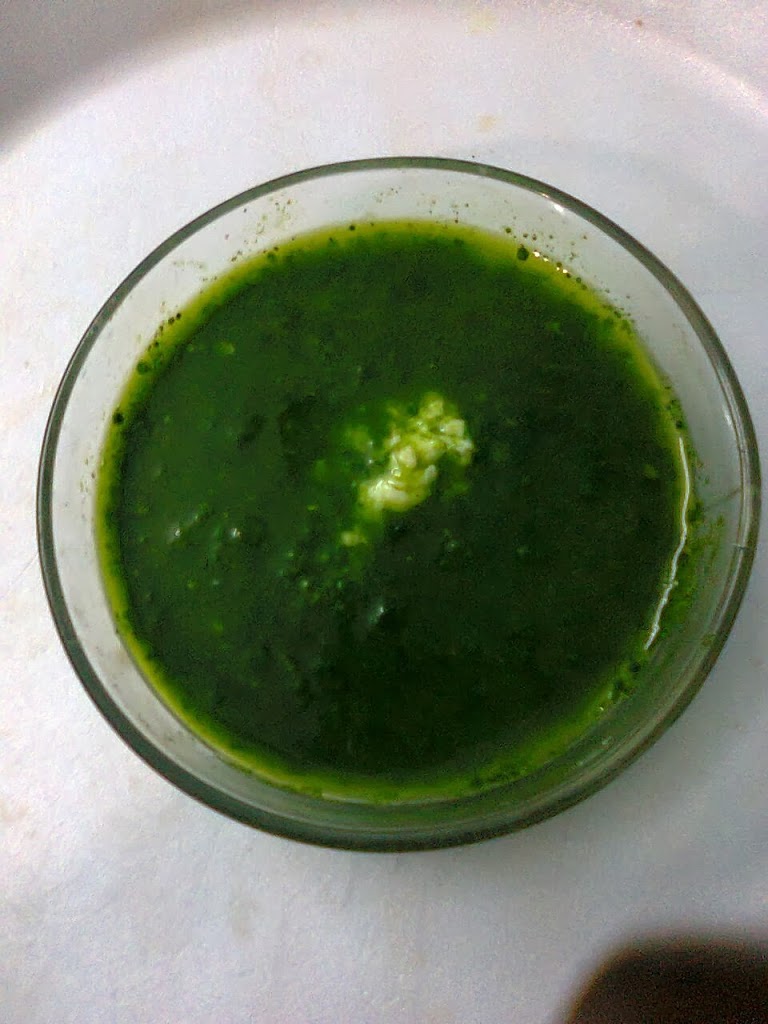 Cooking time – 30 minutes. Serve- 4
Ingredients –
1.Chopped spinach – 3 cups
2.Garlic – 2 cloves (chopped)
3.Butter – 2 tbsp.
4.Sugar – 1/4 tsp.
5.Salt to taste.
6.Pepper powder – 1 tbsp.
7.Cream – 4 tbsp.
8.White sauce- 1/4 cup.
[ White sauce – Melt 1 tbs.of butter in a pan over low heat. Add 1 tbsp.of flour and stir for 2 minutes (don't brown).Add 1/2 cup of milk and continue cooking on low heat. cook until thicken and smooth. white sauce is ready ]
Method –
1.Melt 1 tbsp. of butter in a pan, fry garlic for few seconds. Add spinach and saute for 2-3 minutes.
2.Remove pan from heat and let them cool. Grind the spinach mixture to a smooth paste.
3.Return the spinach to the pan, add 2 cups of water, sugar and salt. Mix well and let it bring to boil on medium flame.
4.Add white sauce, stir and simmer for 5-6 minutes with stirring constantly.
Spinach soup is ready to serve. Garnish each individual serving with a tbsp. of cream.