Hi friends,
My today's recipe is chanar payesh – a popular Bengali dessert, made with milk and paneer. It is an authentic Bengali dish, can be prepared very quickly.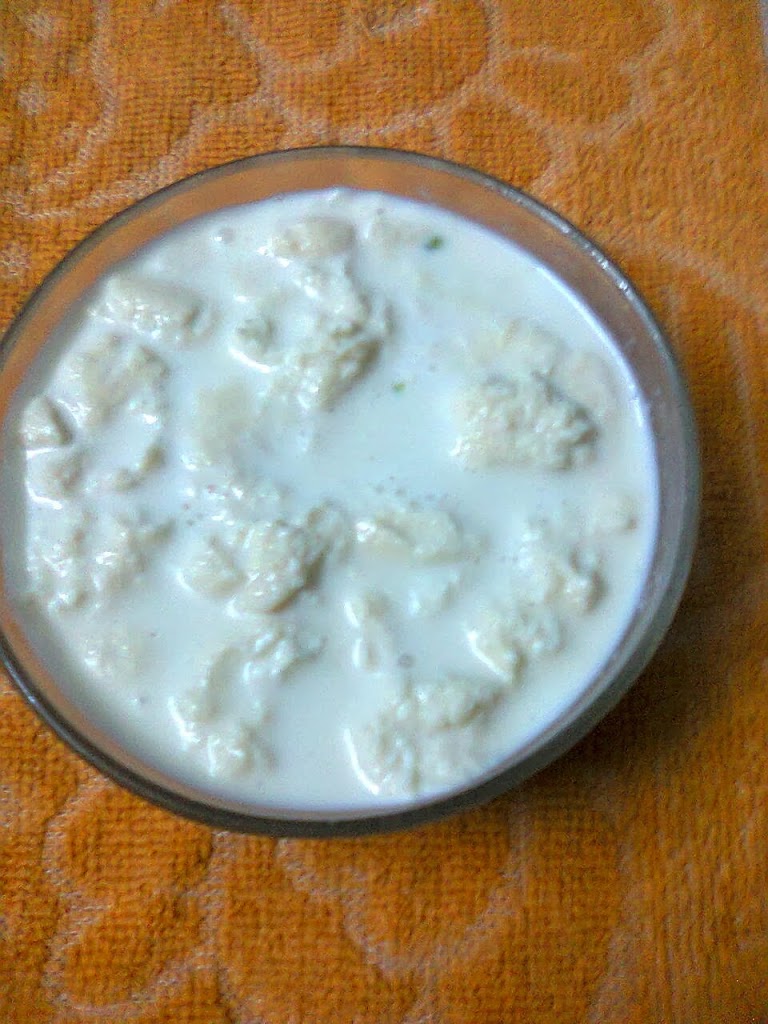 Cooking time – 40 mins. Serve – 4
Ingredients –
1.Cottage cheese/paneer – 1/2 cup (grated)
2.Milk – 1 liter.
3.Condense milk – 2 tabspoon.
4.Sugar – 2 tabspoon or to taste.
5.Raisins – 2 tabspoon.
6.Rose water – 1 tspoon.
Method –
1.Take grated paneer in a flat dish and start kneading with the palm for 5-6 mins to get smooth nice texture. Make tiny balls (pearl size) with the paneer and keep aside.
2.Boil the milk in a heavy bottomed pan on medium flame.Stir constantly to prevent it from burning at the bottom. Cook till half the quantity is left.
3.Add sugar and condense milk, stir till sugar dissolves, add raisins and paneer balls slowly.
4.Gently stir to mix the balls to the milk.
5.Simmer for 4-5 mins on low flame, then remove the pan from heat. Sprinkle the rose water and cover the pan. Give 10 mins.standing time.
Chanar payesh is ready, bring it to room temp and then chill in refrigerator.
Serve chanar payesh as a dessert.