Hi friends,
I am sharing a sweet recipe which is very popular in India – the malpua. This is mainly prepared during festivals or special occasions. It is very easy to prepare and requires a few ingredients.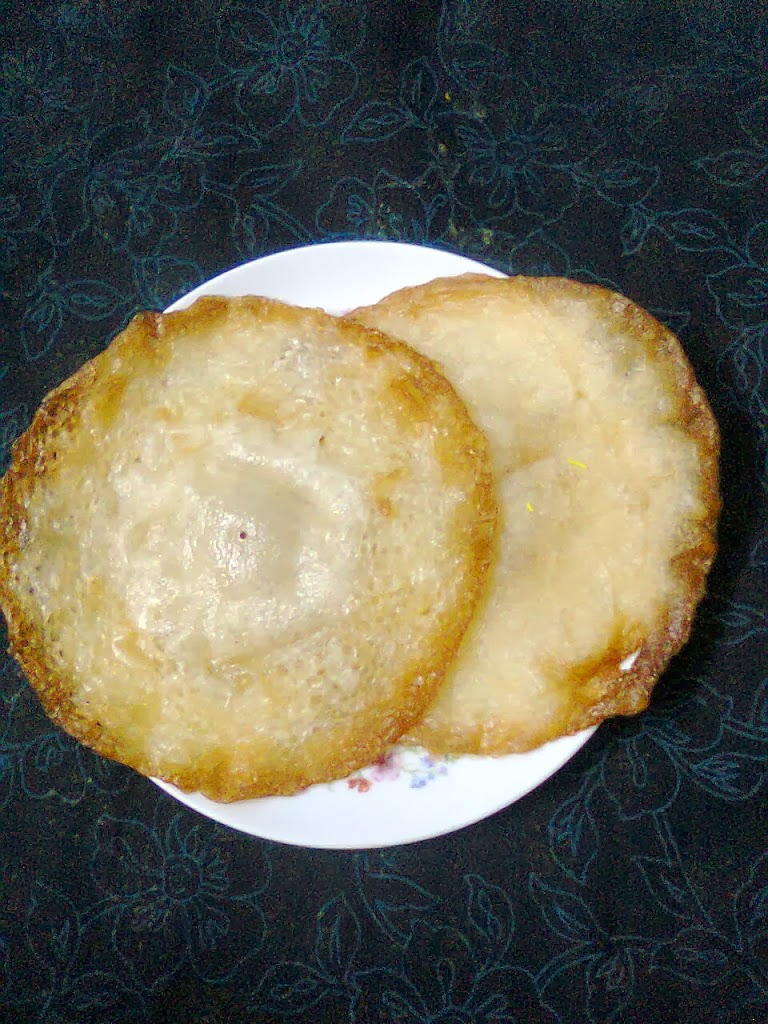 Cooking time – 30 mins. Serve – 4
Ingredients –
1.Flour – 1 cup.
2.Curd – 1/4 cup.
3.Sugar – 2 cups.
4.water – 1 cup.
5.Black cardamom pwd. – 1 tspoon
6.Fennel seeds – 1/2 tspoon.
7.Oil to deep fry.
Method –
1.Take sugar and water in a pan. Boil and stir. Simmer to obtain one thread consistency and keep aside.
2.In a large bowl mix flour,curd, cardamom pwd,fennel seeds. Make a smooth batter with the help of water. The batter should be a smooth pouring consistency. Rest the batter for 1 hour.
3.Heat oil in a pan. Take the batter in a cup,pour circular movement into the oil to form a small circle of 3-4 inch diameter. Fry over medium heat till light brown on both sides.
4.Remove from the oil and put directly into the sugar syrup for 5-6 mins. Remove it from sugar syrup and shift in a plate.
5.Repeat the same process for all the malpuas.
Serve with chopped cashew nuts / pistachio nuts on top.