Hello Friends,
My Today's recipe is – Khichuri / Khicdi Recipe (Hotch Potch of Rice and lentils).
Its a very famous dish all over the India and other countries as well.
In our day to day life, We all have come across a day where We don't feel like cooking.
This dish is excellent for those crisis situations. Also you don't have to be a expert to make this recipe.Its a very easy , quick and tasty dish.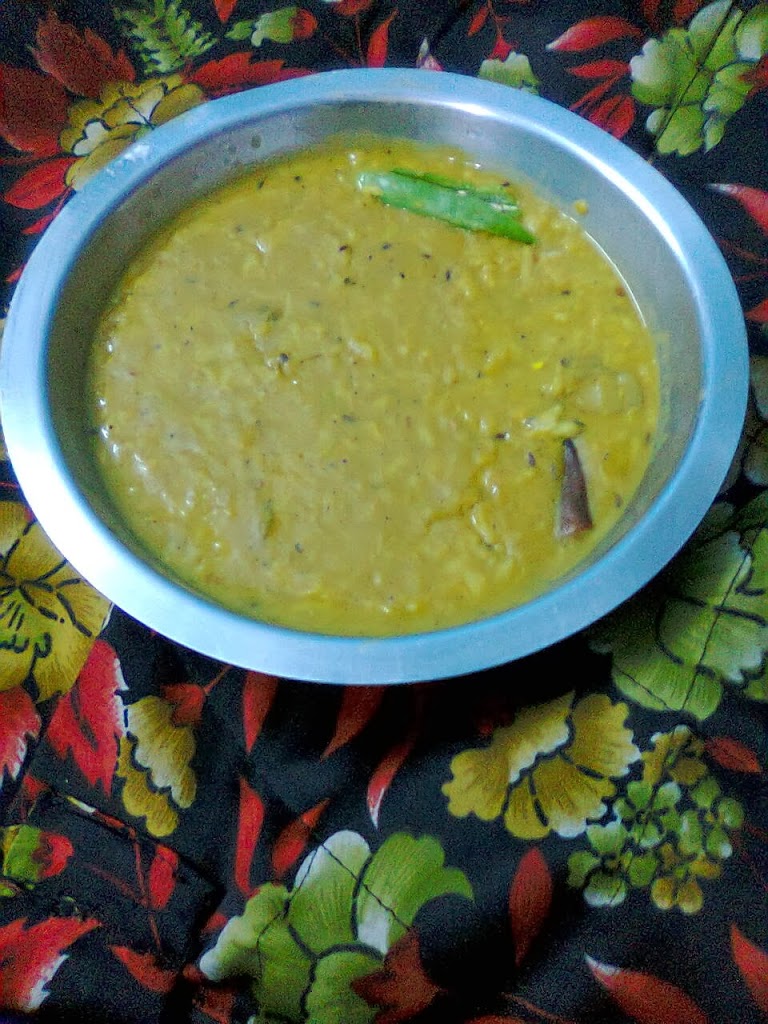 Health Benefits:
Its a very light dish, So appropriate for all age groups.
Is a very good option for people who are dieting as it has full nutrition values.
Very quick and easy, so appropriate for bachelors.
Lets start the recipe…
Khichuri/Khichdi – (Hotch Potch of Rice and Daal)
Preparation Time : 30 minutes
Serving Size : 2

INGREDIENTS:
1. Rice- 1 cup
2. Daal- 1 cup [Red lentils/Masoor dal]
3. Cumin seeds-1 teaspoon
4. Red chilli- 2 pieces
5. Bay leaf – 2 pieces [optional]
6. Onion – 1 large [chopped]
7. Ginger – 1 teaspoon [grated]
8. Turmeric Powder – 1/2 teaspoon
9. Red chilli powder – 1/4 teaspoon
10. Cumin powder – 1/4 teaspoon
11. Sugar – 1 teaspoon
12. Oil – 2 tablespoon
13. Garam Masala Powder- 1 teaspoon
14. Salt to taste
Procedure:
1. Wash Rice and daal and soak them together in cold water for 40 mins.
2. After 40 mins drain the water from the mixture.
3. Make a paste of turmeric powder,red chilli powder,cumin powder with 1/2 cup of water.
4. Heat oil in a pan. add red chilli and cumin seeds.
5. When they start to pop,add onion and ginger.Saute them till lite brown.
6. Add bay leaf and masala paste(Refer to Step 2) and stir for two mins on medium heat.
7. Add Rice and Daal and cook for another two mins.
8. Add Salt, Sugar and 4 cups of water to the above mixture.
9. Bring to boil till the daal and rice are properly cooked( Add Water if needed). Stir occasionally.
10. Remove from heat.Add garam masala powder and cover the pan for 30mins. Serve hot with Roasted Papad.
Roasted Papad Recipe:
Papad is a very popular side dish in India. you can find more info about Papad in r below link:
http://en.wikipedia.org/wiki/Papadum
To make Roasted Papad , Take one papad, put in microwave oven in the high heat for 30 seconds.[Please note time may vary for oven to oven].
Your Khichuri/Khichdi and Papad is ready to Serve!!
Enjoy it and let me know if you need any recipe in our blog.
Thanks for viewing my recipe..Please don't forget to subscribe @SUBSCRIBE button on side bar!!

Quote of the Day
"When Life gives you hundreds reason to cry, Show life that you have thousands reason to smile". 🙂