Hello World!!
Today's Recipe is perfect for this season.And hearing this name,We all scream – 
ICE CREAM
.
Yes friends..Today we are going to make a delicious Ice Cream.
But ingredients wise this ICE CREAM is bit different from our conventional preparations..Any guesses??
Today the main ingredients of Our Ice Cream recipe is –
Chana Daal (Bengal Gram)
. Who are not familiar with this ingredients, you can find it at any Indian Grocery Stores.Refer to
http://en.wikipedia.org/wiki/Dal
  So..without a further ado..Lets start our recipe..
Chana Daal Ice-Cream: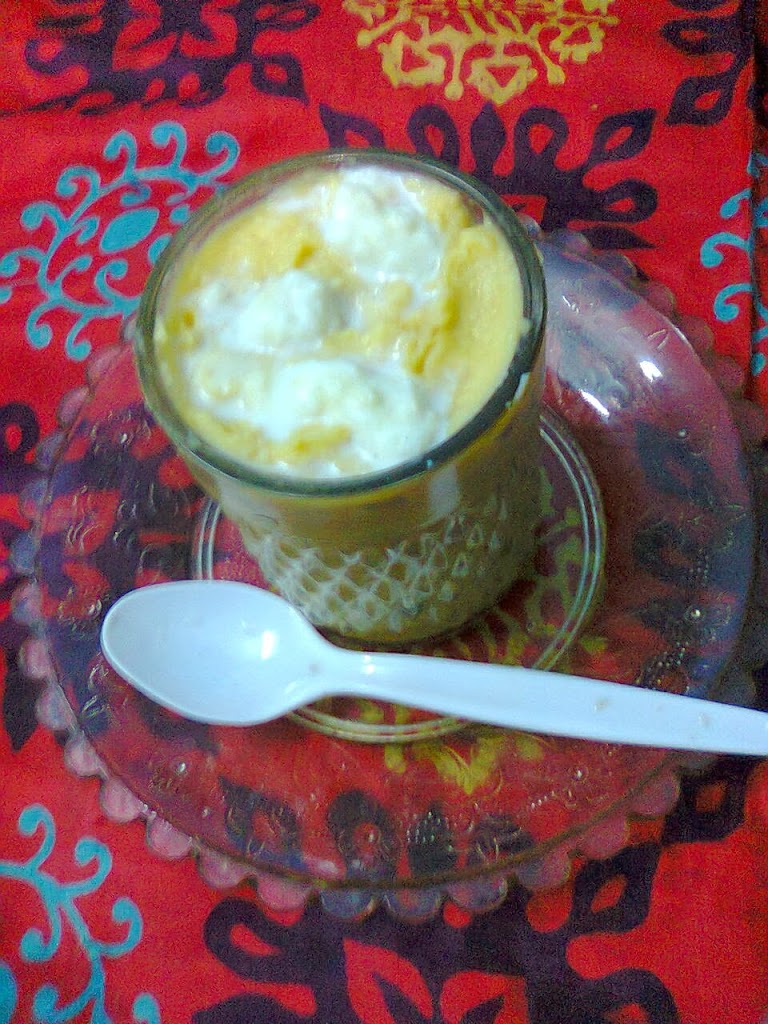 Time for Preparation : 15-20 minutes
Serving Size : 2
Ingredients
   Chana daal- 50gms
   Milk-     1 Cup
   Cream-   1/2 Cup
   Sugar-   1/2 Cup
   Vanilla Essence-  1Teaspoon
Procedure
Clean,Wash and Soak Chana daal for 2 hour.

Boil the daal for 10 mins in high flame.

 Drain the boiled daal and blend in a mixer to a smooth paste.

 In a cooking pan mix daal,milk,cream,sugar and vanilla.

 Turn on oven to medium heat and Start cooking.Keep stirring occasionally till the mixture turns thick like cake-batter.

 Remove from heat and cool it to room temperature. 

Put the mixture in fridger to set like a ice cream.
Our Chana Daal Ice Cream is ready to serve.Enjoy it in hot Summer and share your experience with us.
Please do subscribe to my blog for more recipes like this!
Quote of the Day:
 "Our prime purpose in this life is to help others. And if you can't help them, at least don't hurt them."-Dalai Lama